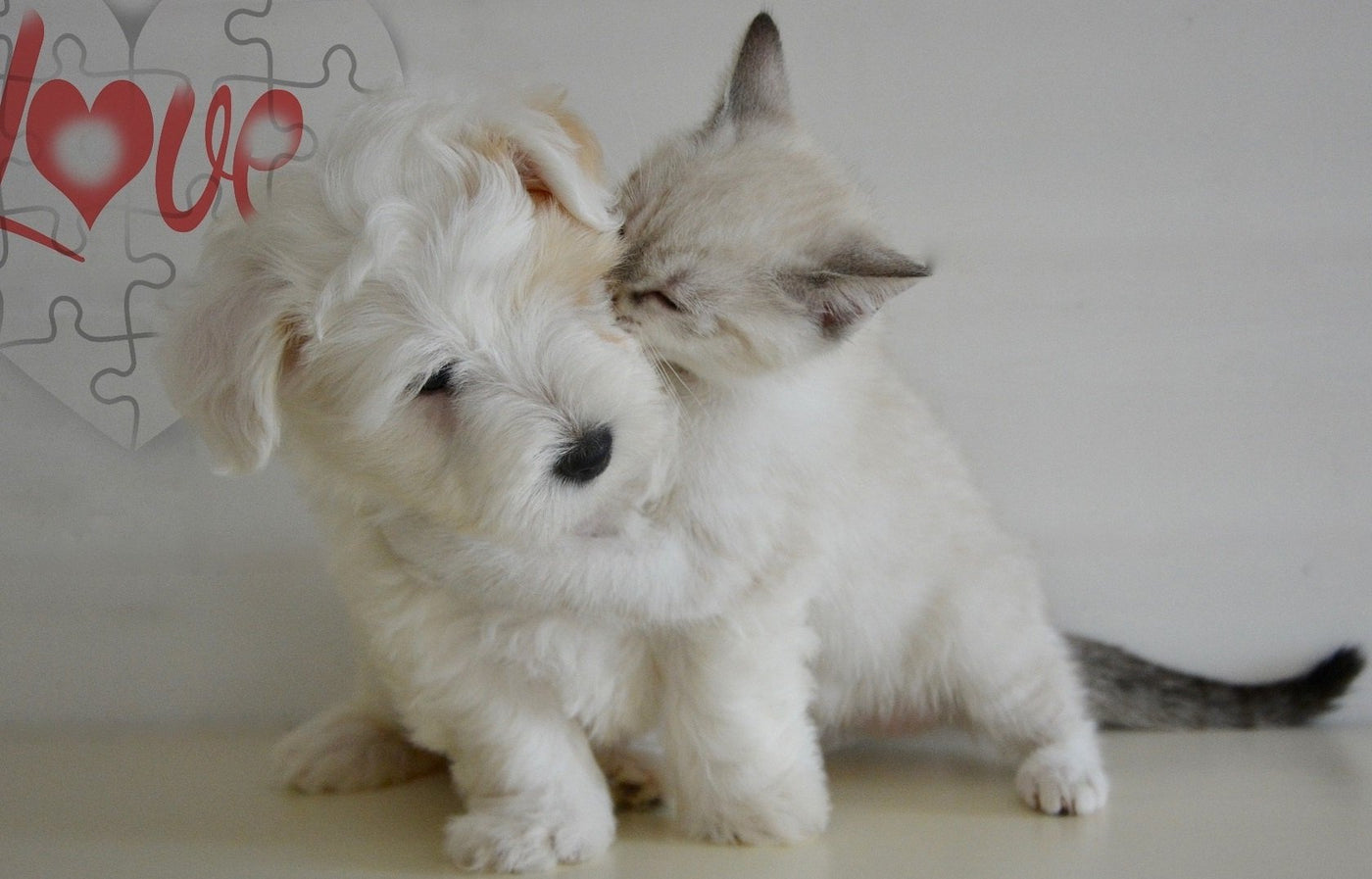 National Adopt A Shelter Pet Day
To help promote the cause of National Adopt a Shelter Pet Day, here are our top 10 reasons why we think your next pet should come from the shelter. Read, comment and share. Help us spread the word about so many darling companions looking for new homes! #AdoptAShelterPetDay
"It's not just the right thing to do; adoption is a reward." - The Humane Society of The United States
1. You will save a life – or two
Did you know that 2.7 million adoptable dogs and cats are euthanized in The United States every year? This is simply because abandoned animals arrive to shelters at a faster rate than they're being adopted. Sadly, very few people actually consider adoption when looking for a new pet. The rate of euthanizing could be significantly reduced if more people were aware of the problem and opted for shelter pet adoption. If you adopt a pet from the shelter, you will likely be saving it from being euthanized and you will give it a home it so desperately needs.
This is why adopting animals is important and the best choice when you want to add a pet to your home. You don't have to wait until April 30th - which is National Adopt a Shelter Pet Day - to make a difference.
2. You will help more animals than just those you bring home
If you adopt a pet from the shelter you will not only be saving this animal, but you will also open up a shelter spot for another animal who was abandoned or mistreated. You will give a home to a homeless pet, and you will give a chance for a home to another one. Can there be a stronger reason to adopt?
3. You will help fight the puppy and kitten mills
If you buy your pet from a pet shop, or an online seller, you are likely supporting a puppy/kitten mill. Puppy and kitten mills are factory-style breeding facilities which mass produce puppies and kittens of different breeds. The reason we want to fight this is because most puppy and kitten mills prioritize the profit over the welfare of animals.
The pets are kept in poor conditions and medical care is often improper. The Mothers are often caged with the sole purpose of being bred over and over for many years. After they are no longer profitable, the breeding dogs and cats are simply abandoned, sold or, at worst, killed. One way to help fight this type of mass production of puppies and kittens is to adopt the sheltered pets instead of shopping.
4. You may be able to find already socialized and house-trained pets
When shopping for a pet, you are likely going to be buying a kitten or a puppy. Baby animals are not house-trained and they are often not socialized either. This means that this burden will completely fall on you, which can be challenging if you're adopting your very first pet. If you're adopting the shelter pet though, you are more likely to run into a pet that has already been house-trained and socialized (either by a previous owner or the staff at the shelter).
More importantly, when you're adopting from the shelter, the staff will be able to let you in on the personality and health of a pet and their special needs in terms of care. This will help you tailor their care and find the pet that will compliment your personality best.
5. You can choose a pet of any age, size and color
A shelter holds a pet for absolutely everyone. Whether you're looking for a baby pet or a senior pet, a shelter has it all. You can find animals in a very wide range of ages, sizes and colors. Pay a visit to the local shelter and find out for yourself. You may end up meeting your new purrfect little friend!
6. Shelter pets are often healthier than bought pets
There is a common misconception that many pets at shelters are troubled or flawed in some way. This utterly breaks our hearts because it is so NOT true! Most pets that ended up in the shelters were either homeless pets found on the streets or pets saved from inhumane situations. They are not flawed in any way; they just had bad luck and need a new guardian to take care of them.
Some of these animals may have suffered trauma or health problems, but the staff at the shelter will likely be able to let you in on the special needs of these particular pets. Most shelters, however, are brimming with happy and healthy pets waiting for you to bring them home. Furthermore, many pets at shelters are not purebred. But, don't forget, purebred animals are known to suffer from more health problems than the diverse and colorful mutts!
7. Your local shelter may even have a specific breed of an animal
If your mind is set to a certain breed of an animal, don't worry. Most shelters have purebreds too. This is because many animals, even those bought from the shops and breeders, sadly wound up abandoned or taken away due to mistreatment.
If your local shelter doesn't have a breed you're interested in at the moment, you should check in with them on a regular basis and wait for your purrfect little friend to show up. You will get the breed of your dreams, whilst saving a life! Yes, it is possible to do both.
And don't forget, many shelters have different kinds of pets, not just dogs and cats. No matter which animal is your companion animal, you are likely to be able to find it at the shelter.
8. You will brighten your home and get the very best life companion
The best kind of companions are animal companions. By getting a new pet, you will not only make the little animal happy, you will be happy too. Pets bring a tremendous amount of love into our lives, they embody the spirit of our homes and they make us be our very best selves. Here are the top 7 reasons why we are thankful to our little cats all-year-long!
9. Your new pet will improve your health
It's not a myth. It's true. Pets help reduce our stress, they calm us, they keep us active, they make us laugh and improve our overall health. Cats, in particular may aid our body on a whole new level too. "Recent research has shown that the soothing sounds of a kitty can aid your body […] because their purrs fluctuate between 20-140 Hz, a frequency range which has been proven to be medically therapeutic." - explained Kelli Bender.
Purrs help lower stress, blood pressure, effects of dyspnea and depression. They promote healing of infections, bones and muscles. Who could ever take better care of you?
10. Adoption is cheaper than shopping
Even though the reasons above are more than enough, one more notable factor is the cost. Let's face it, taking care of a pet is costly. The actual adoption process doesn't have to be though. Most shelters do charge a symbolic fee when you're adopting a pet. This is in an effort to cover some of the expenses they cover to care for the pet before you adopt it.
Furthermore, many shelters vaccinate and spay/neuter all pets prior to adoption which additionally reduces the adoption cost you would normally have to handle. This means that you will have more money to spend on the new toys and furniture for your new little furriend!
This list could go on furrever. Adopting a new pet is an amazing act for the animals, for you, for your home and all your loved us. Save an animal and bring an air of happiness into your life – today! Help us spread the word and share this blog with your furriends and family! #AdoptAShelterPetDay
National Adopt A Shelter Pet Day, April 30th