Your cat's best life. Your peace of mind.
Decode your cat's genetic blueprint with the most comprehensive DNA test.
Watch video
Description of the video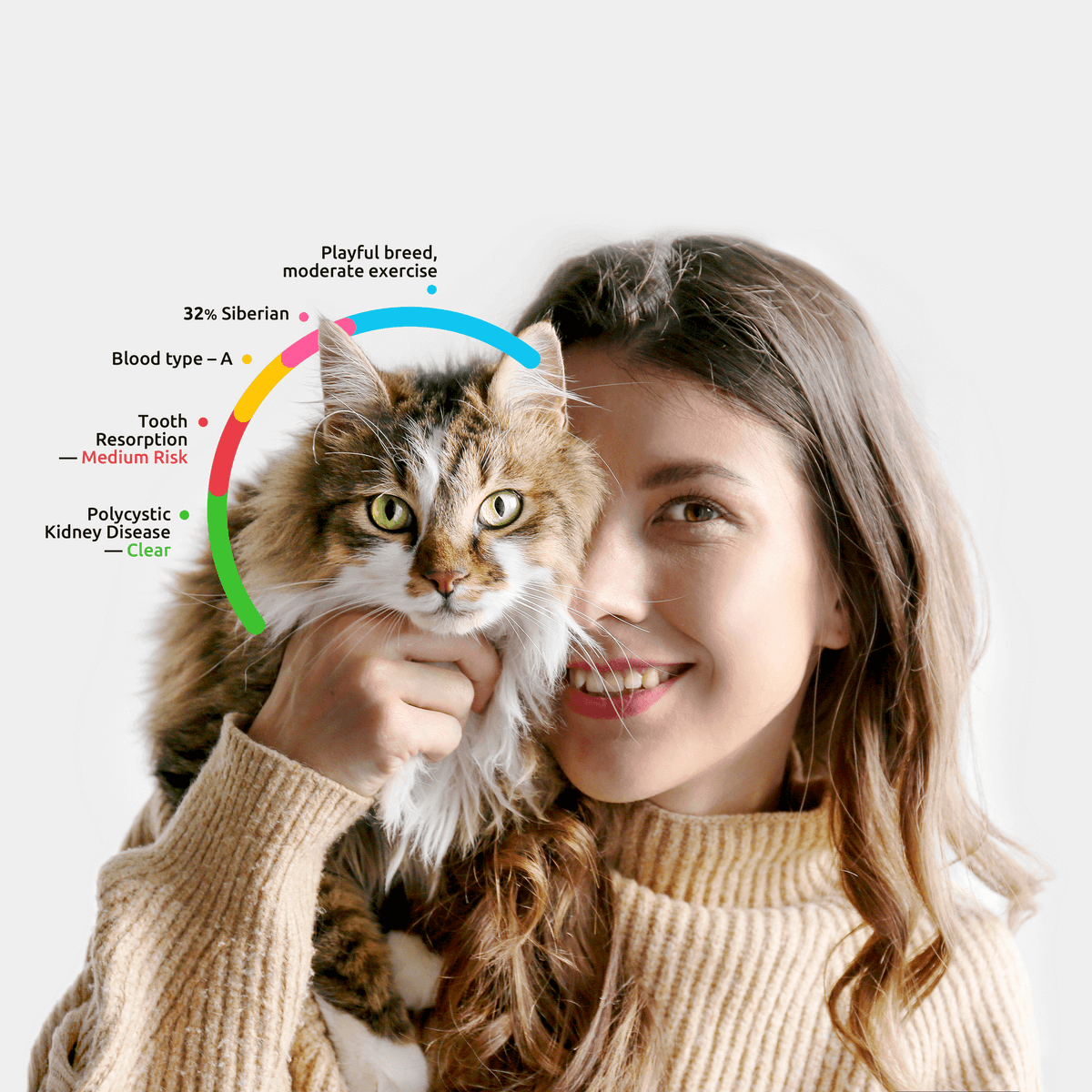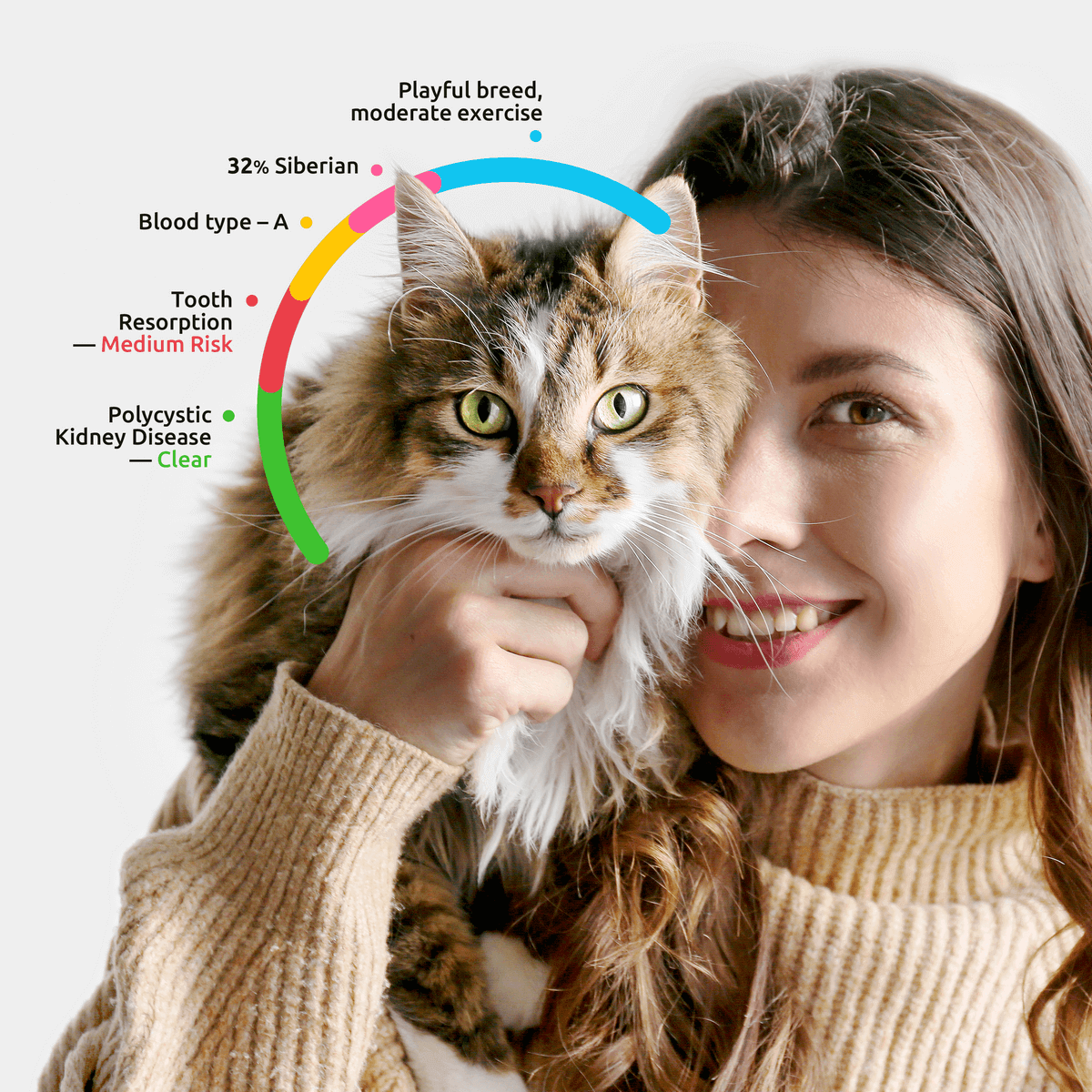 Get to know your cat better with hundreds of actionable insights.
Peace of mind that's priceless
Comprehensive at-home DNA tests so you know what's going on with your pet's health.
Free shipping in the U.S.
Includes free return shipping in the United States. We also ship internationally!
4.5 stars
on Amazon
Breed, trait, and genetic and oral health insights delivered digitally in 4-6 weeks.
Science-driven and vet approved
Genetic and oral health reports approved by vets. Breed profile updates for life.
Simply swab + send.
We will do the rest.
It's easy, safe and quick. All reports sent straight to your inbox.
Sign Up
Create a Basepaws account and register your CatKit.
Swab
A quick 5-10 seconds swab is all it takes. Make sure to get both gums and teeth.
Send
U.S. Shipping is free both ways, just drop it in a USPS box. International shipping is calculated at checkout.
Affordable at-home cat health testing for every cat parent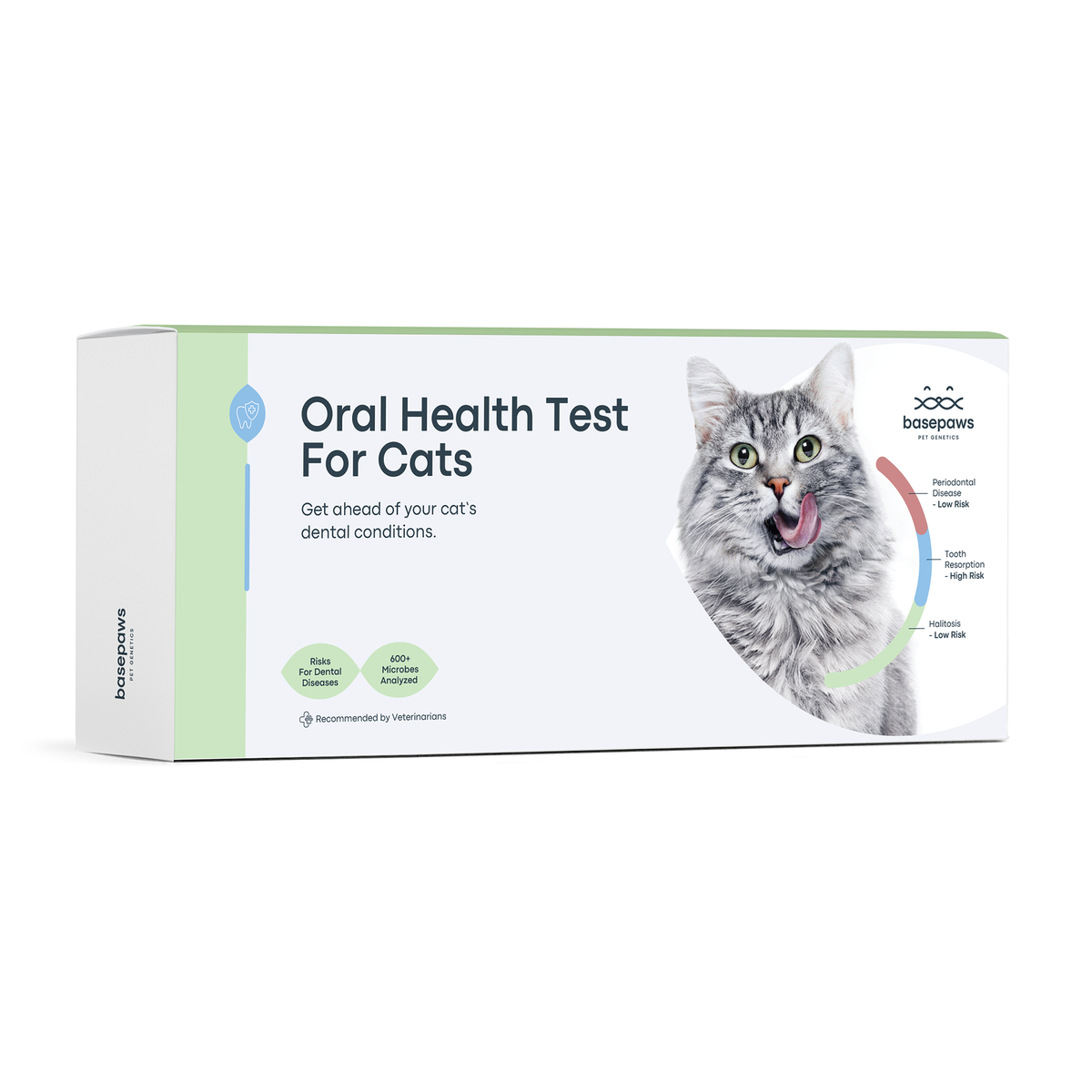 Oral Health Test for Cats
$99
Identify active signs of dental disease to help you get them the care they need.
Breed + Health DNA Test
Learn about your cat's breed, health (including oral health), traits, and habits.
Get ahead of health risks.
Incredible value. Affordable pricing. Preventative health.
Avoid emergency vet visits by identifying disease early, before it becomes visible and harmful. Buy now, pay later.
Easy to understand digital results and actionable insights.
All Basepaws reports come full of personalized results and insights to help you take action.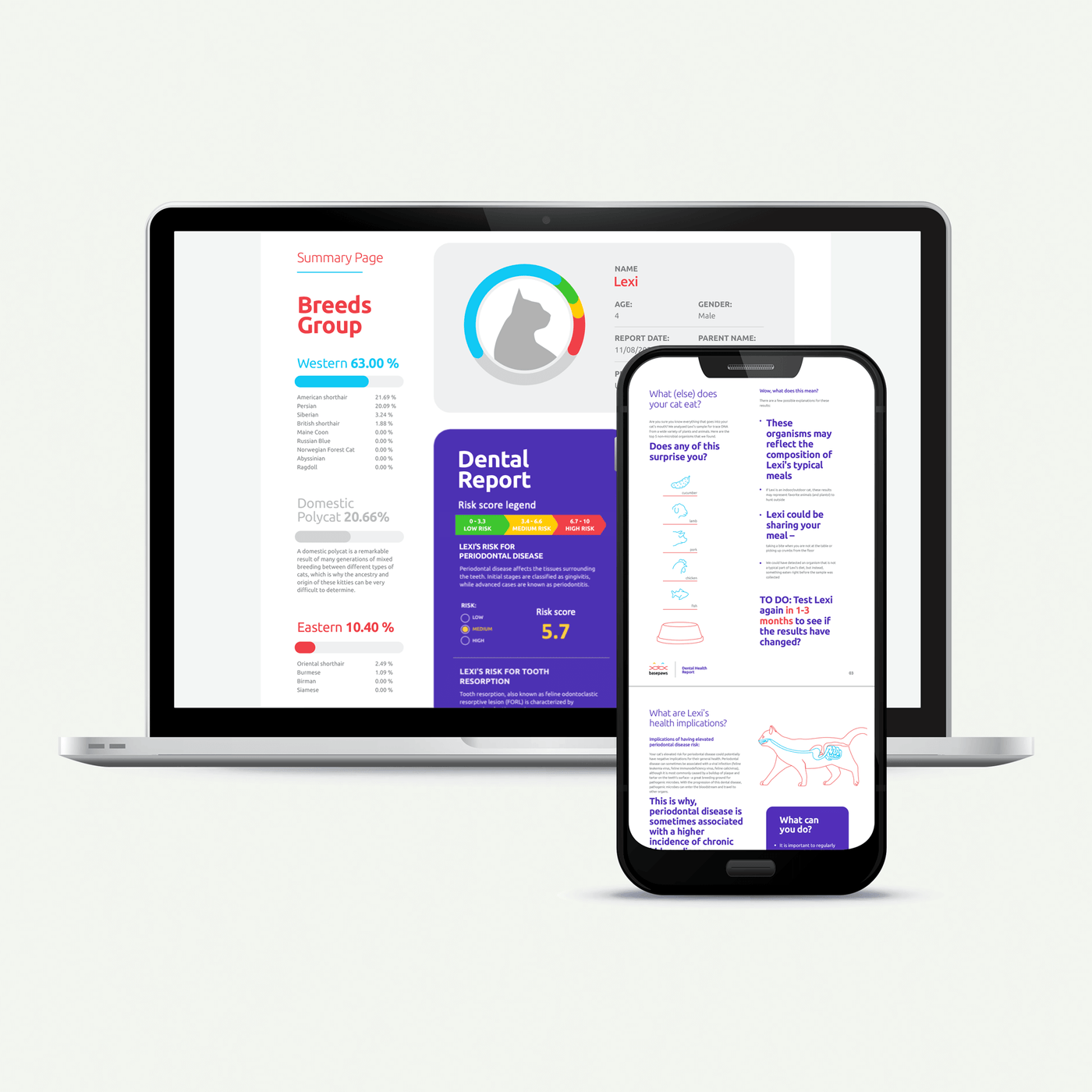 Easy-to-use, at-home testing.
Quick, saliva-based tests from the comforts of home. Test early and regularly to stay ahead of any issues. Be proactive!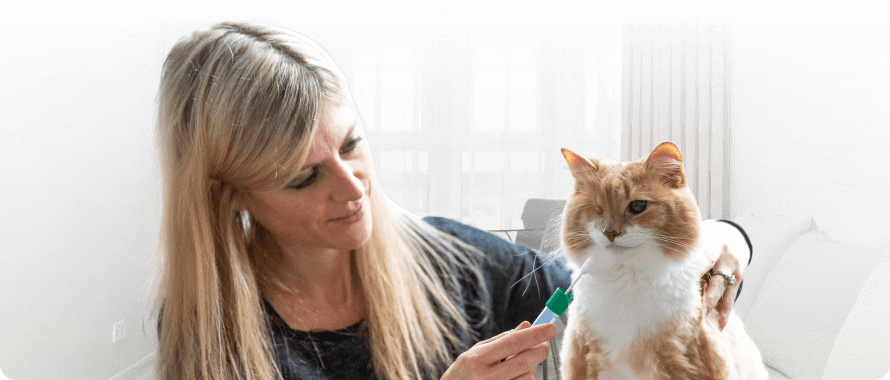 Recommended by veterinarians, approved by scientists.
All lab results come from an accredited, LA-based Basepaws laboratory, and are handled by our scientists.

Largest database of feline data.
We partner with veterinarians, scientists, and researchers from all around the world. We move closer to the future of eliminating preventable feline disease with every sample that is added to our database.

Each test sold helps save cats in need
Our impact goes beyond that of a cat DNA and biome company. Basepaws uses science, knowledge, connections, and passion to support animal rescue organizations, shelters, and TNR programs with one goal: Improving the lives of pets and their guardians worldwide. Join us in this mission!
Find out how we help
What our customers are saying

4,5 stars
from 1040+ reviews on Amazon

Lucy
Worth the money!
I was waiting for a cat DNA test for awhile. There are so many dog tests out there but nothing for kitties. The test is easy to use, a simple cheek swab. The results were ready in about 6 weeks and gave breed info as well as health marker information. I find the report to be thorough and user friendly. I absolutely recommend this product!

Helen
If not for breed, do it for the health markers!
I had 2 of my cats tested, and I'm glad I did. It was not so much for what Breed they are, but for the peace of mind with the health markers. One of my cats is a carrier of something I never heard of, so I have passed this on to my vet. My other cat's health markers are clear. Also, they have updates on your pet's report as time goes by.

Ashley
Missing pieces to kitty's breed profile no longer a mystery!
Mousecop's results showed a confident match to Ragdoll, Maine Coon and Savannah cat. When I read the traits of these cats it was Mousecop spot on. I was also surprised at the amount of health markers that were tested and that he was only a carrier of Retinal Degeneration!
Meet the Basepaws Cats
Join our community on Instagram