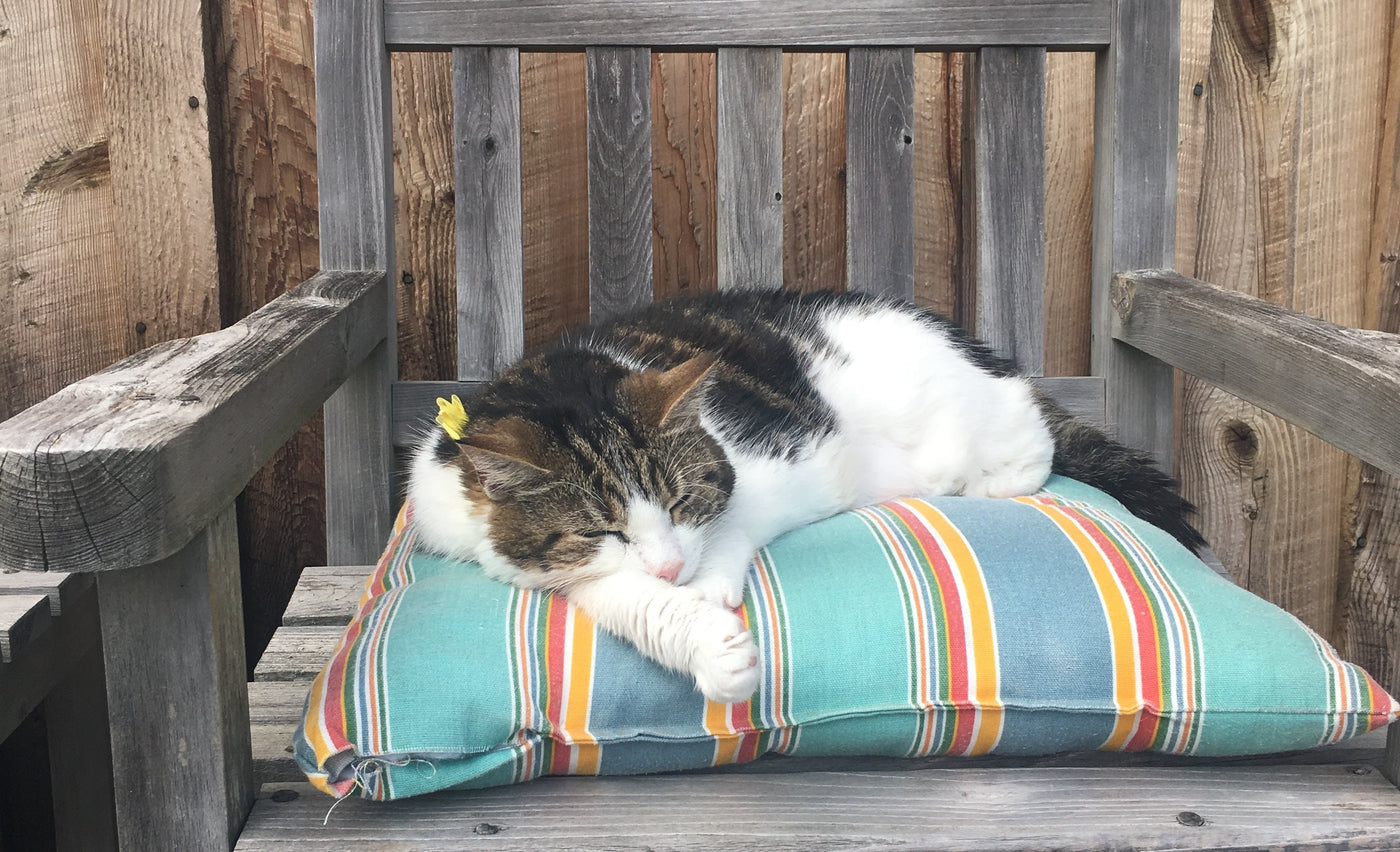 Basepaws Cat Story: Adventures of Warrior Emily
At the core of our work and research lies one clear motive: a better future for all cats! This wouldn't be possible without the amazing cat guardians and their kitties who continually support our research, however. These cats are undeniably the true heroes of our work. Today, in light of this, we want to share and celebrate a story of an incredible Basepaws cat Emily and her hooman Alissa.
Emily and Alissa recently joined our novel Feline Diabetes Mellitus (DM) Research Project. Their story is the utmost purrfect example of why we started this research project and why we drive the focus on feline research initiatives. Without further ado, please meet the Basepaws cat Emily and her hooman Alissa!
Emily is a happy and brave little 17-year-old kitty who has been Alissa's constant loving companion for the past 14 years. Emily is not the only fur companion in Alissa's life though. Alissa's parents have a feisty, younger cat named Dixie, who is often with Emily keeping her company. And interestingly enough, Alissa and both of the kitties have decided to lend their paws in our research. While Emily's helping us decipher the secrets of feline diabetes, little Dixie joined our HCM study. Both kitty scientists are now awaiting their Basepaws DNA reports.
Basepaws cat Emily
We asked Alissa how Emily pawed her way into her life. "I adopted Emily 14 years ago, when she was just 3 years old. Already then she was diagnosed with several diseases, one of which was bartonellosis." - shared Alissa. Alissa took this lovely kitty home and helped her get back on her paws. Sadly, years later, their world completely changed for the worse when Emily was diagnosed with diabetes.
"One day, 3 years ago, Emily went into a really bad state. She became very sick, her blood sugar levels were extremely elevated, and I had to admit her to the hospital. She was in such a terrible state that the vets had no idea if she was going to make it out or not. She was hospitalized for a week, after which she finally managed to recover and I could take her back home."
Emily's way of life and level of care suddenly took a significant turn. Alissa revealed to us that the news truly petrified and saddened her, but she was determined to do everything in her power to make her kitty as comfortable and happy as the circumstances allowed.
"It was a very deep learning curve. I had to learn so much in order to adapt to her care. I remember the vets asking me if I was ready for this. They told me it was going to be a lot of work and it was going to be tough. Luckily, I had a great vet team by my side and they taught me everything I needed to know. They've been there for Emily and me ever since, and without them, I don't think Emily would have made it as far as she has. My mom helps me a lot with Emily too. It also doesn't hurt to have pet insurance!"
Alissa had to learn everything from scratch. "I have to monitor Emily's blood sugar levels and give her insulin and medications every day. I try to be mindful of all the signs and symptoms, so I could always react quickly and admit her to the hospital if needed. We've developed a routine now. After she wakes me up in the morning (she's my personal alarm clock!), I check her blood sugar levels, give her the insulin and her pills (3 in the morning and 3 in the evening). Then I feed her. She spends most of the day sleeping, but I do try to go home on my lunch break to check up on her. I'm really lucky actually, because she is not difficult to handle. I take her and do everything I have to without any problems."
Basepaws cat Emily
We asked Alissa how she would describe Emily's quality of life. "Amazing!" - exclaimed Alissa. - "She is generally very comfortable. She is a loner and most of the time she likes to spend time napping on her own. My parents' cat Dixie is often with her and keeps her company. I think Emily would rather be alone, but Dixie is a great companion to her. She's a lot feistier and more playful than Emily. We also have a house uptown where they both happily hang out on the porch and watch the birds. I think Emily's life is pretty content. I do everything in my power to make her as comfortable and happy as I can. I never know how much time we have left together. She could be in a bad state when I get home today, So I have to do my best to make her happy for as long as she's around!"
While Emily is stable and happy most of the time, she does occasionally have rough days. "Her pancreatitis caused by the diabetes does flare up occasionally so much that she will completely refuse to eat. This is when I have to feed her by hand or I would have to admit her to the hospital. So far, I've managed to successfully feed her every time, so we luckily didn't need to go to the hospital." Emily and Dixie both mostly eat canned food. Emily eats canned food adapted specifically for diabetes management. When she refuses to eat, Alissa feeds her special meals, like cooked chicken, by hand.
"I am hoping that this research initiative will help raise awareness about feline diabetes. Looking back at everything Emily went through, I wish people knew more about this disease and were more mindful of all the signs and symptoms. And when in the slightest doubt, they should always take their cats to the vet." - added Alissa. "And finally, I just want to tell people to make their pets as happy and comfortable as they can. We don't know how much time we have with our pets, they're part of our families. So, we should do our best to make their lives as content as possible."
Basepaws cat Emily
Emily's story is not a joyful one, but rather sore and saddening. However, at least we can take some comfort in knowing that this little warrior is in the very best care with her pawsome hooman Alissa, who provides her with the best life possible every single day! For a deeper insight into Emily's life, check out her pawsome Instagram page! Thank you for sharing your story Alissa and for bringing your little kitty scientists over to our side. We hope that this research project will provide new and insightful information that can help us improve management of this vicious disease in the future. #FutureIsFeline