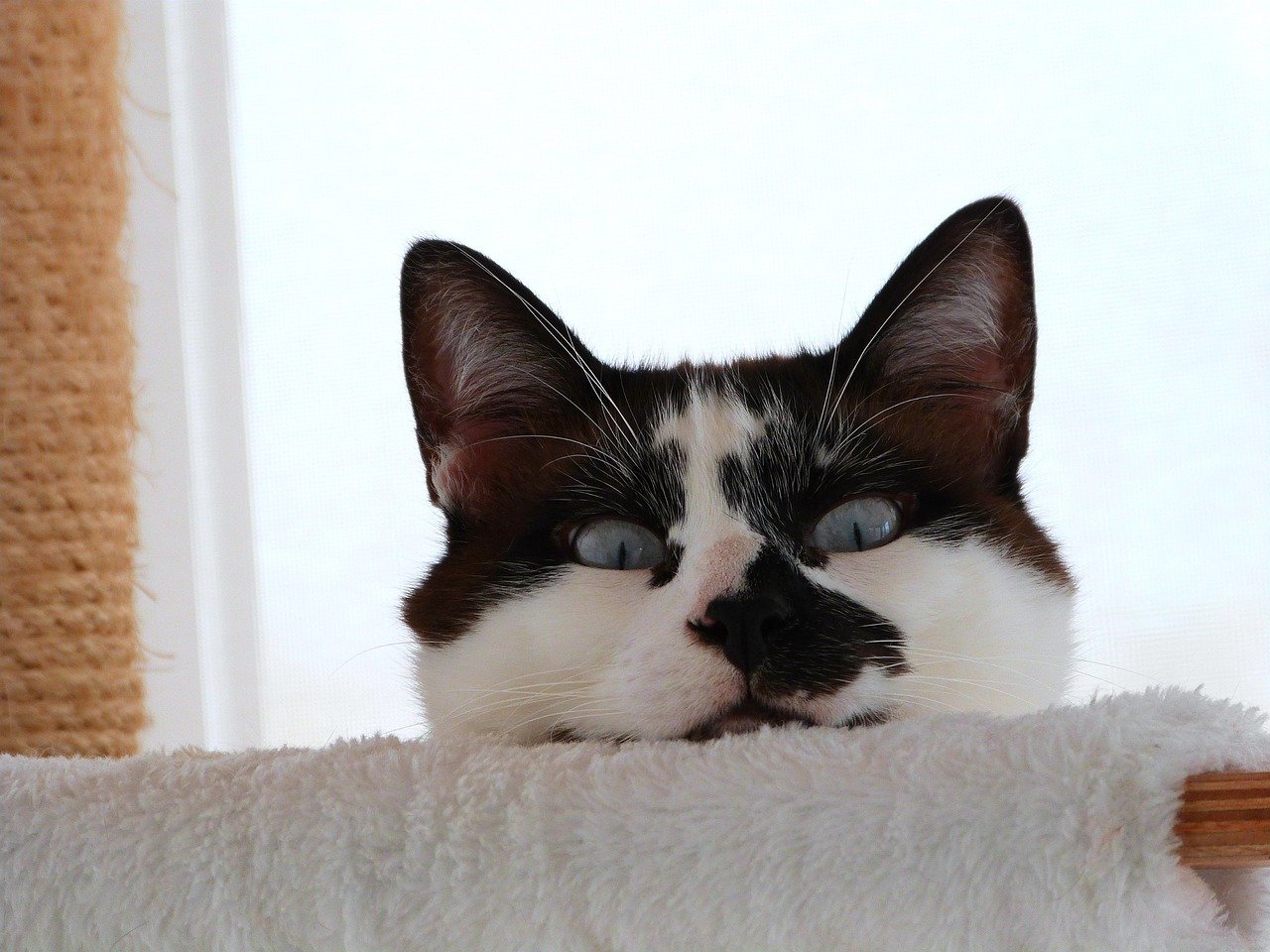 Most Popular Cats Of All Time
Happy International Cat Day! To spread some happiness and love on this very special day, we decided to cherish the world's adore for cats by digging out some of the Most Popular Cats Of All Time. Enjoy!
Founded in 2002 by the International Fund for Animal Welfare, International Cat Day is a day of veneration and celebration of one of the world's most popular and beloved pets of all times. Every August 8th the world celebrates the friendship between humans and cats by advocating for feline safety and well-being.
1. Didga and Boomer
Didga and Boomer, both record holders, are one of the two most talented cats in the world. With the little help from their hooman, Robert Dollwet, a dog and cat trainer, the two have mastered numerous amazing tricks. From jumping, fetching, rolling, skateboarding and kissing, these cats are unstoppable geniuses! Watch the most amazing cat videos of this era with these two sensations here!
Most popular cats of all time: Didga and Boomer
2. Cole and Marmalade
Cole and Marmalade are loving YouTube sensations who, in the words of their hooman companion, Chris Pole, "not only entertain with their funny videos but also help raise awareness for cats in need." Cole is a loving black cat who wants to help dispel the myths surrounding black cats and Marmalade is a strong orange tabby battling cancer while helping raise awareness. With the little help of their hooman, the two kittens are taking over the world wide web by storm. Meet the famous sensations here and prepare yourselves for the purrfect dose of pawsomness!
Most popular cats of all time: Cole and Marmalade
3. Honey Bee
Honey Bee is a cat of a big heart and even a bigger story behind its purrfection. The beautiful feline never fails to impress with her strength and determination. She is blind, but has never let that slow her down! She lives to prove that if you "Bee-lieve in yourself, you can climb any mountain." Always on the go, she loves hiking and exploring and regularly goes on diverse outdoor adventures with her family. Deservingly so, she is a broadly loved YouTube sensation.
Most popular cats of all time: Honey Bee
4. Maru
Maru is a loving kitty that took "If I fits, I sits" feline policy to a completely new level. The adorable 11 year old Scottish Fold from Japan is a famous YouTube star viewed over 200 million times. Maru hides in dustbins and slides into the tiniest boxes like you've never seen it before. Watch him move boundaries here!
Most popular cats of all time: Maru
5. Lil Bub
Often quoted to be the cutest perma-kitten in the world, Bub is by far one of the most famous cats out there. She was born with a combination of genetic anomalies which, in her case, led to conditions known as "perma-kitten" and "dwarfism". This means that she will remain kitten sized her whole life and she has limbs disproportionately small relative to the rest of her body.
Because of this she requires special care. This never slowed Bub down though! She is a published author, a talk show host, the star of an award winning documentary, created Lil BUB's Big FUND for the ASPCA (the first national fund for special needs pets), and has helped raise over $300,000 for animals in need.
Most popular cats of all time: Lil Bub
6. Snoopy
Snoopy the Cat is an Exotic Shorthair show cat from Chengdu, Sichuan, China and a world-wide recognized feline celebrity. Within 2 months after Snoopy's photos emerged on the web, he had gained tens of thousands of followers. While he is completely oblivious to his own cuteness and growing fame, more and more fan pages on tumblr and instagram are showing up dedicated just to him. Although bearing the name of the famous dog, according to his human mama, this cat has the true personality of Garfield.
Most popular cats of all time: Snoopy
7. Cartoon celebrities
No 'top most beloved cats' list would be complete without the feline cartoon celebrities. Fictional characters have been taking over the world since a very long time ago, and our obsession with them doesn't seem to be fading away any time soon. Some of the most favorite feline cartoon characters of all times would have to be:
a) Simba - The Lion King
b) Garfield - the lazy, chubby lasagne lover
c) Tom the Cat - of Tom&Jerry
d) Sylvester - the Looney Tunes character often spotted chasing Tweety
e) Tigger - the best friend of Winnie The Pooh
f) Puss - of Puss in Boots
g) Felix the Cat - one of the most famous cats created in the silent film era
h) Hello Kitty (and many more!)
Which feline cartoon were you obsessed with as a child? Here at Basepaws, we had a really hard time narrowing this list down! Phew! We just love them all.
The world is in love with cats. And why shouldn't it be? Cats are endless sources of happiness and today is a purrfect day to return some of this affection. What a better excuse to pick up a new toy for your furry friend, adopt an abandoned kitten or volunteer at a local cat shelter!
Dedicating some extra love and affection to our family cats and abandoned cats at the local shelters is number one on the Basepaws' check list of the day. How are you celebrating the Worlds Cat Day? Share with us and let's spread some love and awareness for our favorite pets!
To treat your little friend for this special occasion, use the code 'CATDAY18' at the checkout and get a discount of $25 for our Basepaws CatKit! The code is valid all week until August 12th. Meow!